Hi there.
Thank you for dropping by.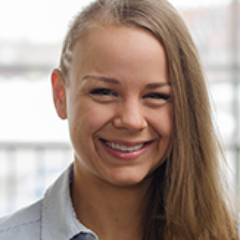 My name is Anna, I'm a SQL Server Database Admin from Upstate NY. I love this place – there is snow on the ground for 5 out of 12 months a year. Dog likes it, too, we race like crazy in the snow. Only difference is, he doesn't throw up after a mile.
What you might find on this blog: data, databases, gifs, mild some profanity, programming, Business Analytics / Intelligence, SQL Server, TSQL, Pentaho, Ikariam, javascript, D3, some marketing and a great deal of trolling the media, some decent amount of psychology as well.
Dog. The reluctant subject of several of my stories, dog represents the perfect individual as he has little to no success keeping a poker face. Humans are in fact just somewhat refined animals, and therefore what applies to dog, most likely applies to you as well. (Think food rewards, for one.)
Data. That's probably an obvious one.
Conclusions. Any short story is only worth reading if it contains a rule that you can apply to your life as well. Therefore, to not waste your time, I will summarize the conclusion at the end of each story.
Cheers to that.
Anna