A little while ago I did a roundup on two LMS out there – Opigno ('The Good') featured the article on their site as well.
Since that post we've been continuously testing Opigno, and I still couldn't manage to install Moodle ('The Bad'). However, I haven't said a word on 'The Ugly.' Therefore, ladies and gentlemen, this is the time that I finish the article, and speak up about edX.
For those who are not familiar with edX – another platform in the arena, 'cept for that this one actually puts the platform in good use as well. You can go to edx.org and start participating in free online classes. I do, too, this is what my dash looked like in June, 2014: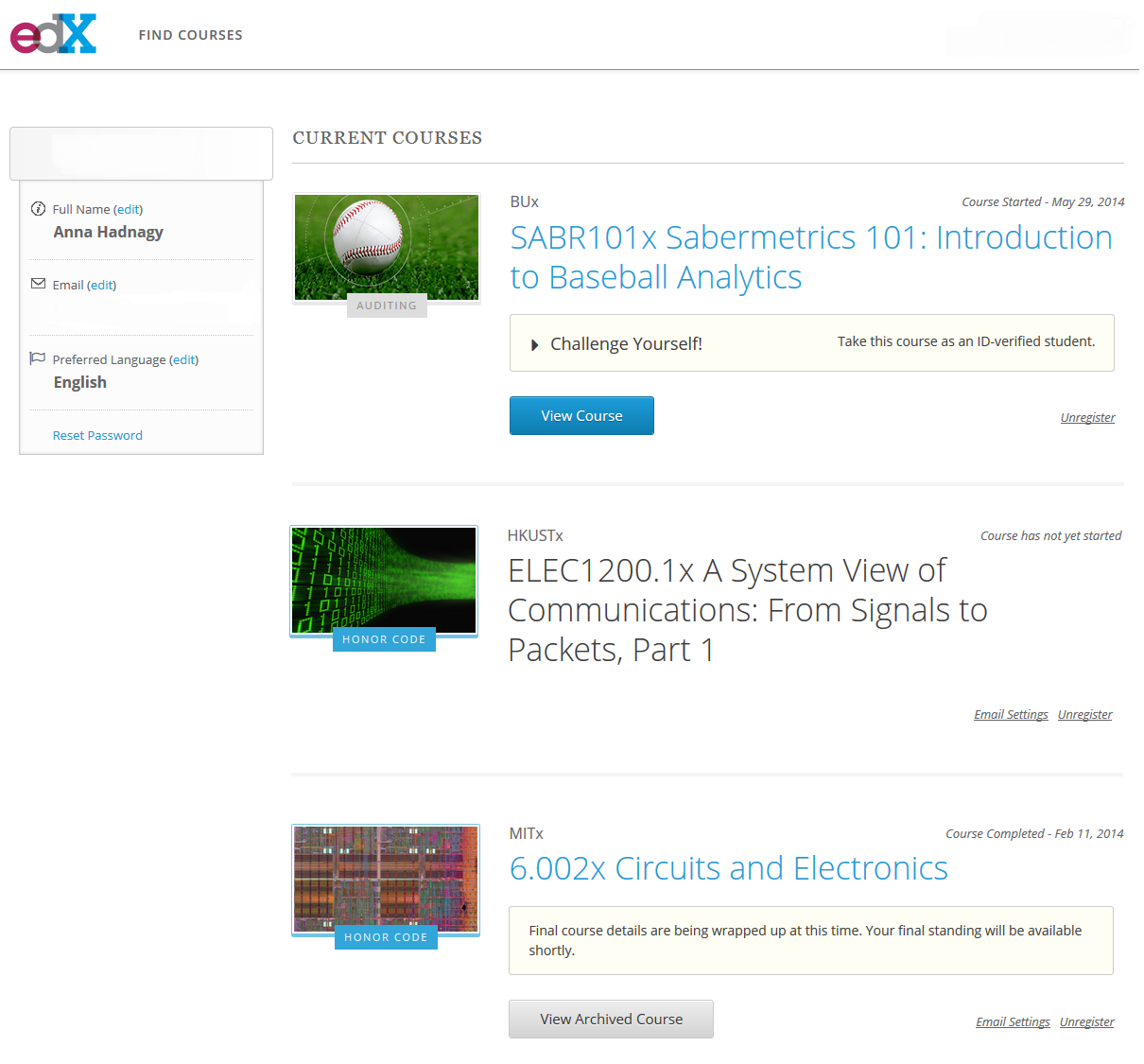 EdX was founded by MIT and Harvard, and was open sourced in June, 2013. The code can be found on GitHub, forks come from all over the world, including Stanford and Google. You, too, can download the code, but I'm warning you – you're in for a difficult time.
For the purpose of getting the production stack first I tried with a Virtual Machine (edX feels most comfortable on Ubuntu), but the box was killing my memory and eventually I just snatched up an idle laptop, and put a fresh copy of Ubuntu 12.04 on it. There are decent instructions on GitHub to setup the environment and install the software, and yet it took me two weeks to get this thing to work.
I wish I could explain you what happened in that two weeks. Install ruby, install this, install that, start the edX installation process, run into an error, try again, fail better. I have never seen such a complicated installation before. Constant errors, luckily google was my friend every time, and someone had a solution to any of the errors I encountered.
Also, here is one more thing I didn't realize, and it's kind of silly. Hopefully you'll read this article and not make the same mistake.
Once the installation process ended without errors, with other words: it was done, I somehow didn't realize that we were done. I thought I have to rehash, or rake something, or run some additional commands. Wrong. Once the production stack's playbook ran, and you get the green light, you can hit http://localhost:80 immediately and check out your new edX site. No additional steps required. EdX does come out of the box, it just takes a lot of patience to unbox it. A LOT of patience. Don't give up.
So there you go.
Conclusion: You, too, can install edX, but the process will most likely do magic to your blood pressure.